Get rid of bacteria and various types of germs in one easy step. The first of its kind in Thailand that can disinfect even up to the most current germs out there in 2023!

The fabric is made of natural fiber that is accompanied by good texture that is soft to the touch.

Easy to use, non-sticky, and quick drying.

The envelope is made from Grade A material with the latest modern design that assures protection from the environment, especially to prevent the wipes from drying out and to extend its service life up to 3 years.

The liquid formula contained within the wipes decomposes naturally after use. It is safe for people, pets, and the elderly.

1 envelope contains 30 sheets.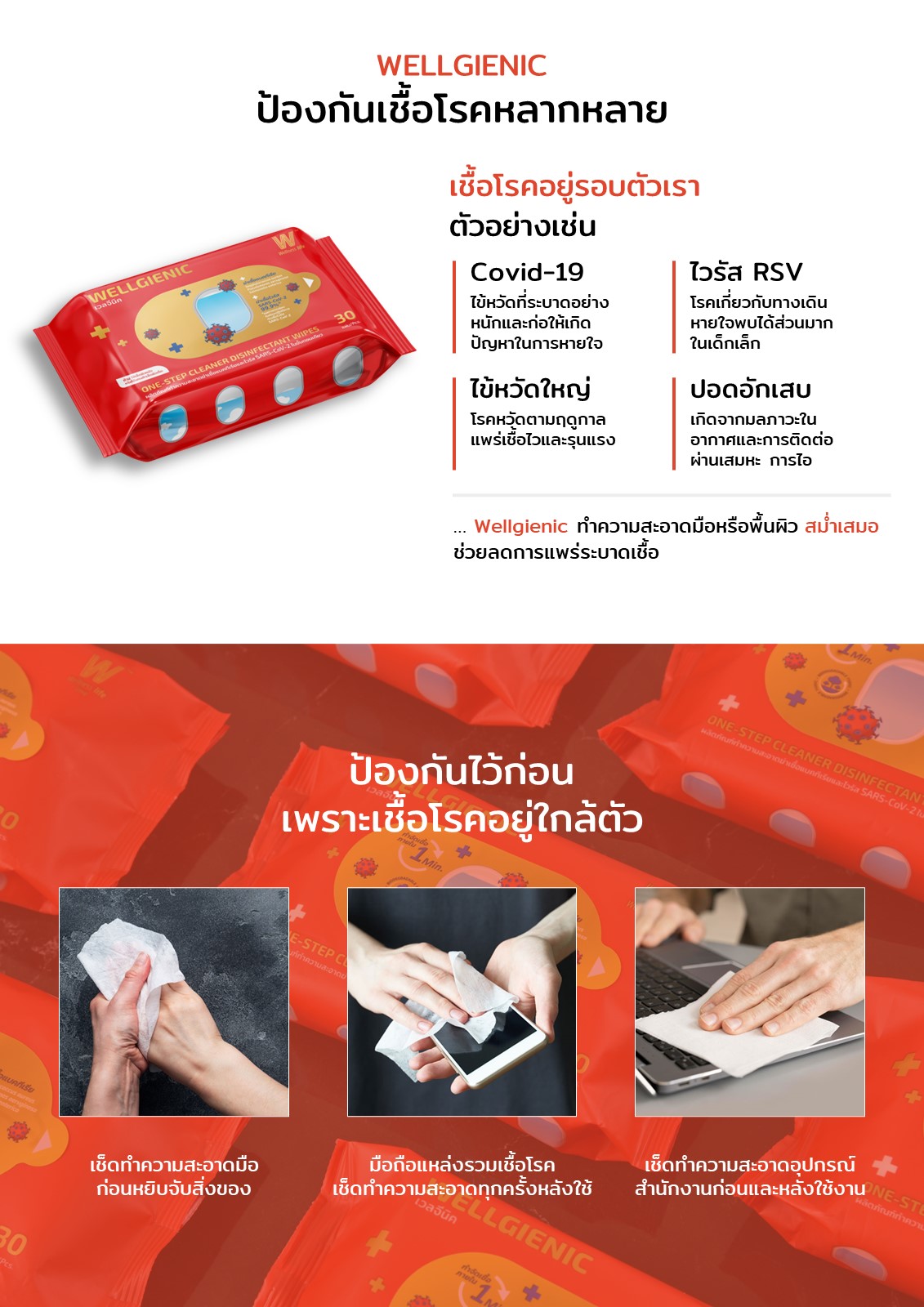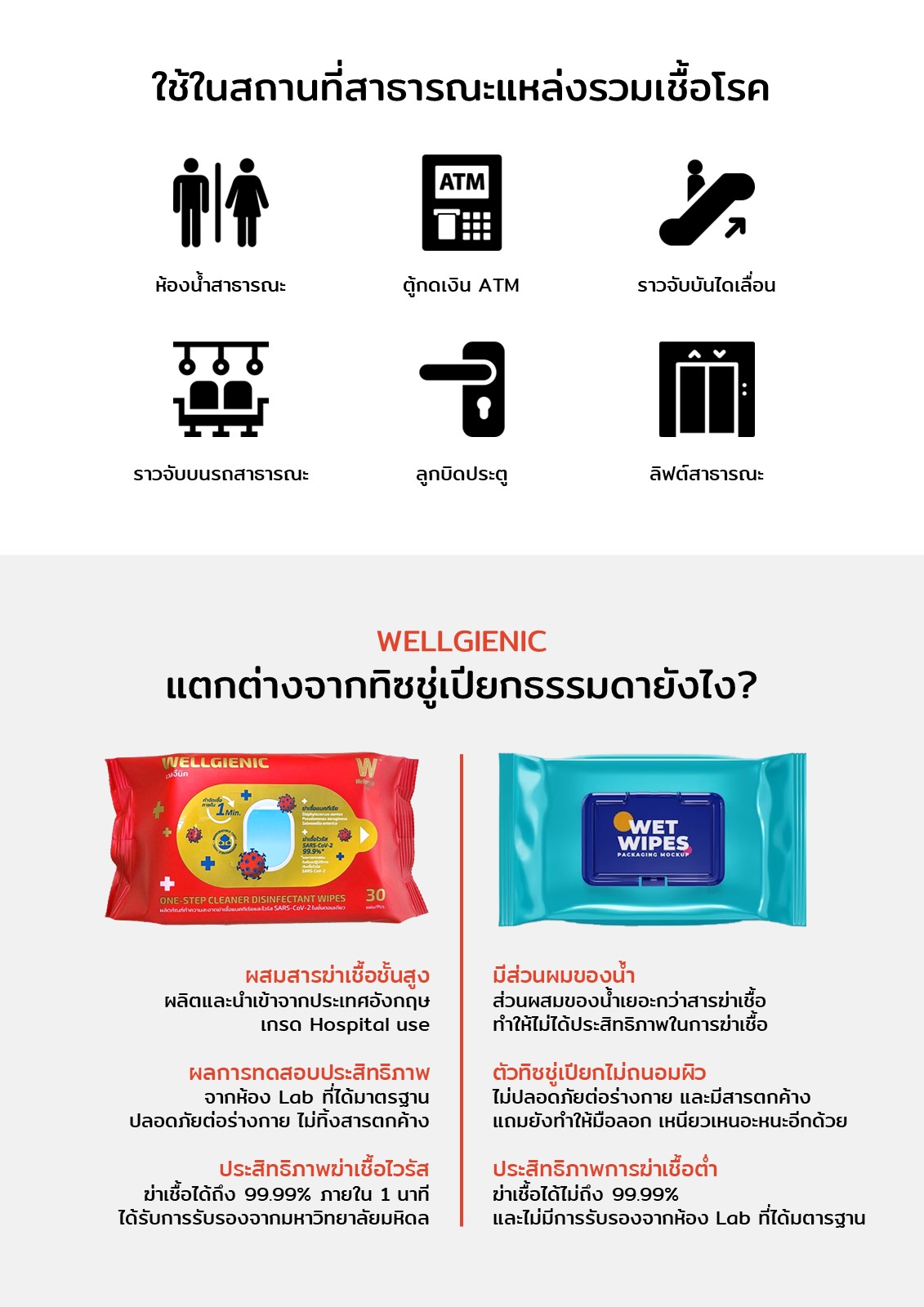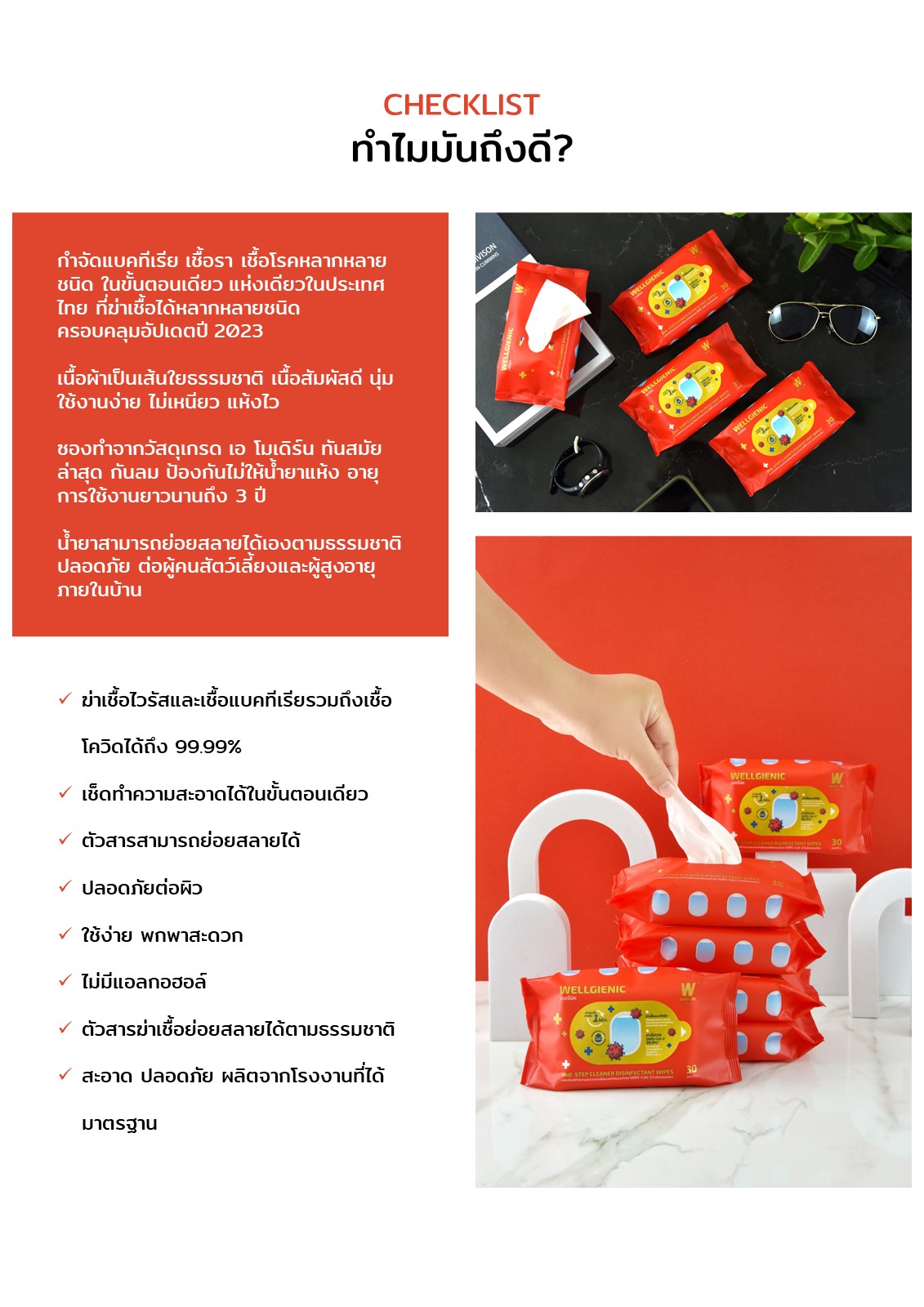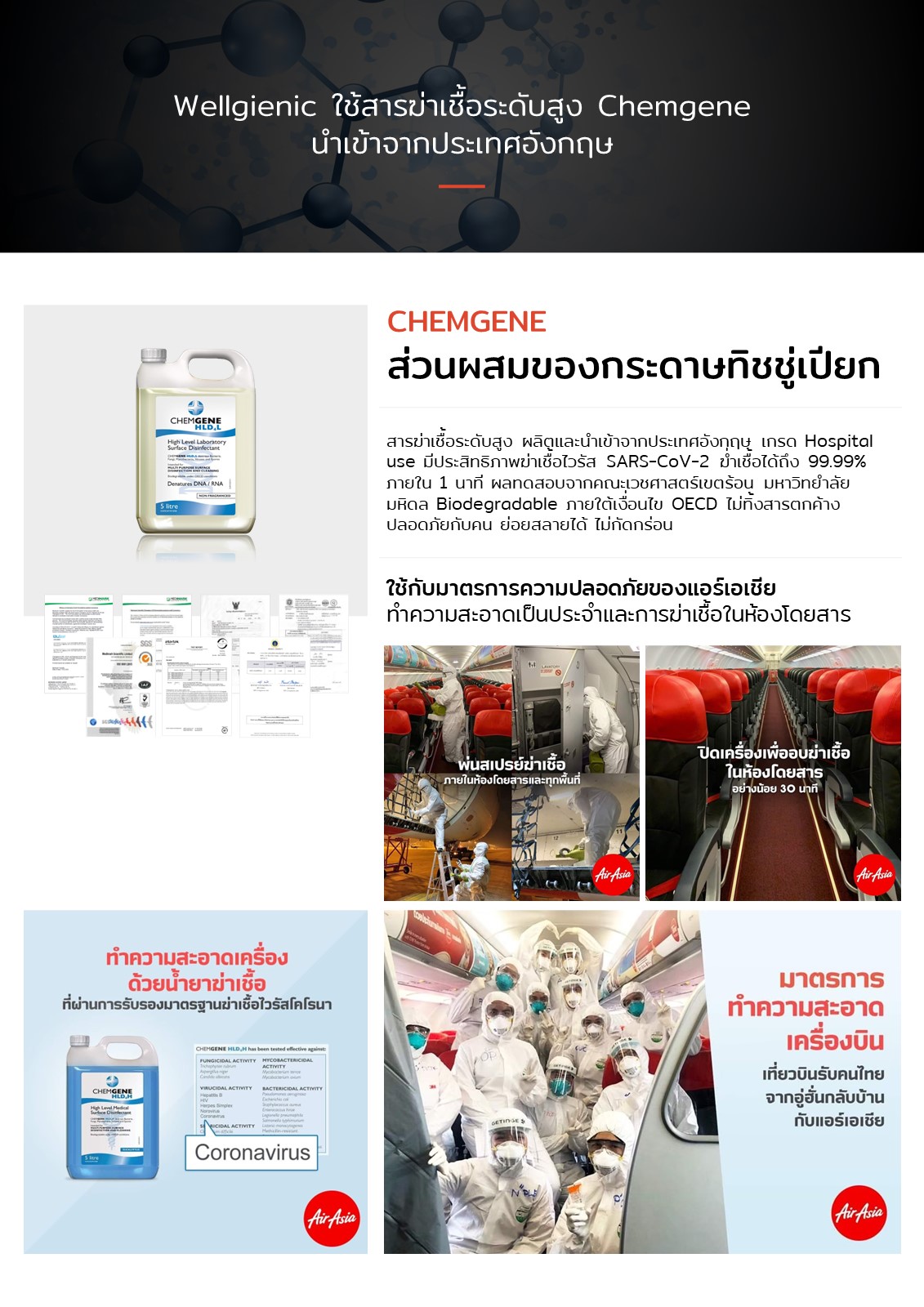 "ทิชชู่เปียกฆ่าเชื้อ" "ผ้าเปียกฆ่าเชื้อ" "ผ้าเปียกกำจัดโควิด" "กระดาษฆ่าเชื้อ" "กระดาษกำจัดโควิด"